Dashboards are pages which can show all your StatusCake operations in one place, from your uptime tests to your virus scans, making them a great tool for internal teams to get an instant view of service status as a whole. Once generated the page will be fully optimised to fit nicely on large office monitors.

Dashboards are simple to configure. if you haven't tried this out before then you can get stuck in by clicking here. Simply give the dashboard a name, then select which tests should be added. You can add all of our test types to these pages including: Uptime, SSL, Domain, Page Speed, Server Monitor, and Virus Scan types.
Once you have added your tests to the dashboard you are ready to go, and can publish the new page by saving it, at this point a hashed link will be generated to ensure that only people you share this with will be able to gain access.
When published, the dashboard can have additional options configured at any time through the settings icon at the top right corner. The options here enable you to filter the data that appears, for example you can select to only see the services which are having a problem. You can also set a custom refresh rate for the page.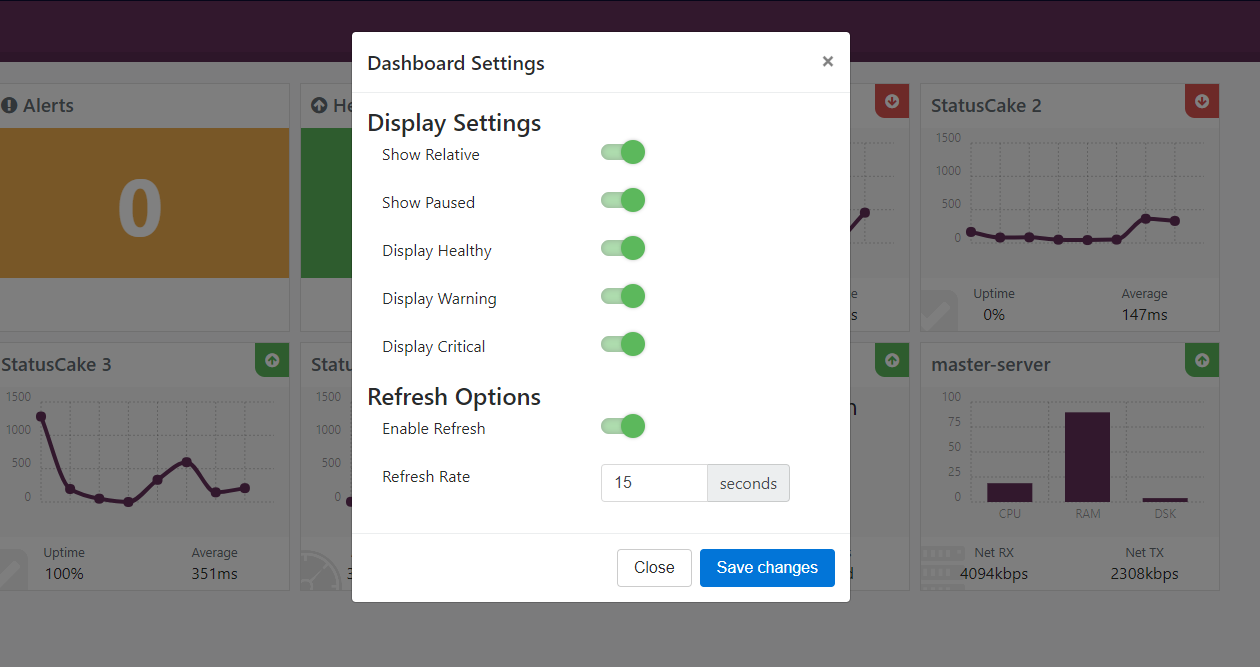 If you'd like to read a know more about this feature, or wanted to see the full set up process please give our support team a shout, or alternatively check out the relevant article on our Knowledgebase.