With the release of our new and enhanced Email Monitoring feature it's now possible to send more versatile and customised reports out to your team or clients.
For users who have previously set up email reporting with our old system – the old settings will still be fully available. In this article we will take you through how to switch between the old and new reporting configuration.

Switching between reports
You can access the email reporting section from the Link in the left menu labelled under the same name. When first visiting this page you will be able to see the current variant of email report that is running. This will be one of the below two types:

Old Email Reports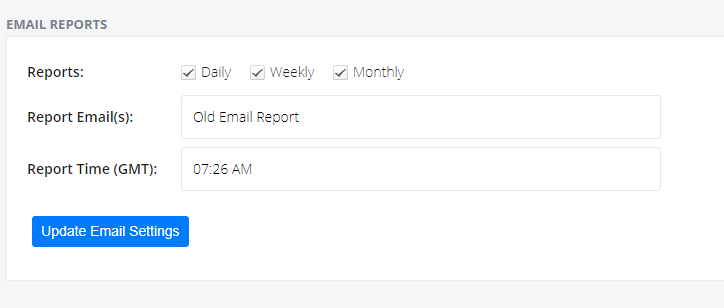 The old legacy reports will be available only for those who have utilised them in the past, for anyone who did not do so – only the new email reporting shown below will be available.
Old email reporting has a single simple function of automating daily, weekly and monthly reports to go out at a time chosen by the user. These reports will be sent for all tests on the account, up to a limit of 300 individual entries.
To switch from the old report to the new report, you can use the red button on the right labelled "Disable Email Reports"

New & improved Email Reports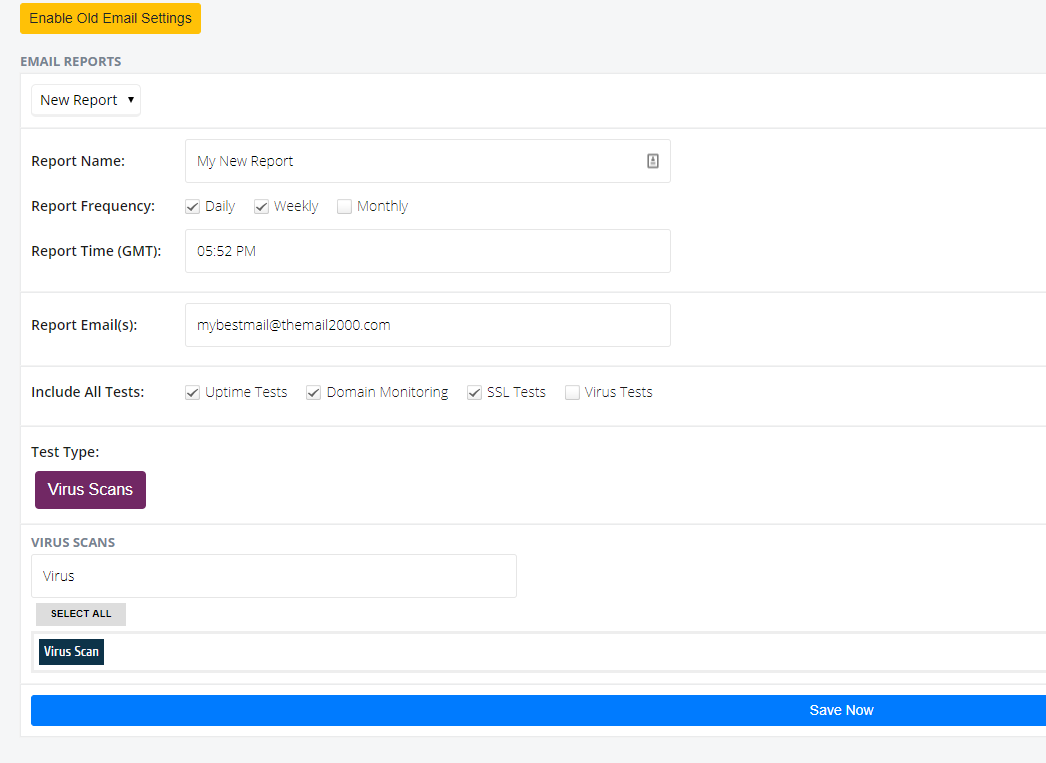 The new and improved Email Reporting far exceeds the old version in terms of functionality, You can still set up daily weekly and monthly reports as before, but with the following advantages:
You can now include other test types in the report, so you are not purely limited to uptime tests.
You can send reports that include specific tests, rather than all tests, making tailored reporting possible.
You will benefit from an updated layout which will improve the look and feel of your reports.
To switch from the new email report back to the old one, you can use the "Enable Old Email Settings" button in yellow at the top of the page.
Please note that only 1 email report type can be active at one time, so enabling one would effectively disable the other.