To make life easier for customers we have a few methods by which you can pay for your subscription. These come in the form of direct Credit/Debit card payments and Invoicing.
How do I pay straight away?
If you have a personal or company credit/debit card you can simply add this to your account at any point.
I'm new to StatusCake and want to subscribe to a plan
Once you've selected the perfect plan for you, the app will take you to your standard checkout page. Here you will get a summary of your subscription, and the ability to add your card details. Once you're all set hit the "Pay" button and you'll be upgraded immediately.
Note: For security, you might be asked to verify your card details via 3DSecure verification. This can all be managed within the StatusCake App.
I need to update my card details
If your card is expired or needs changing you can do this quickly, and easily via the Billing Update page.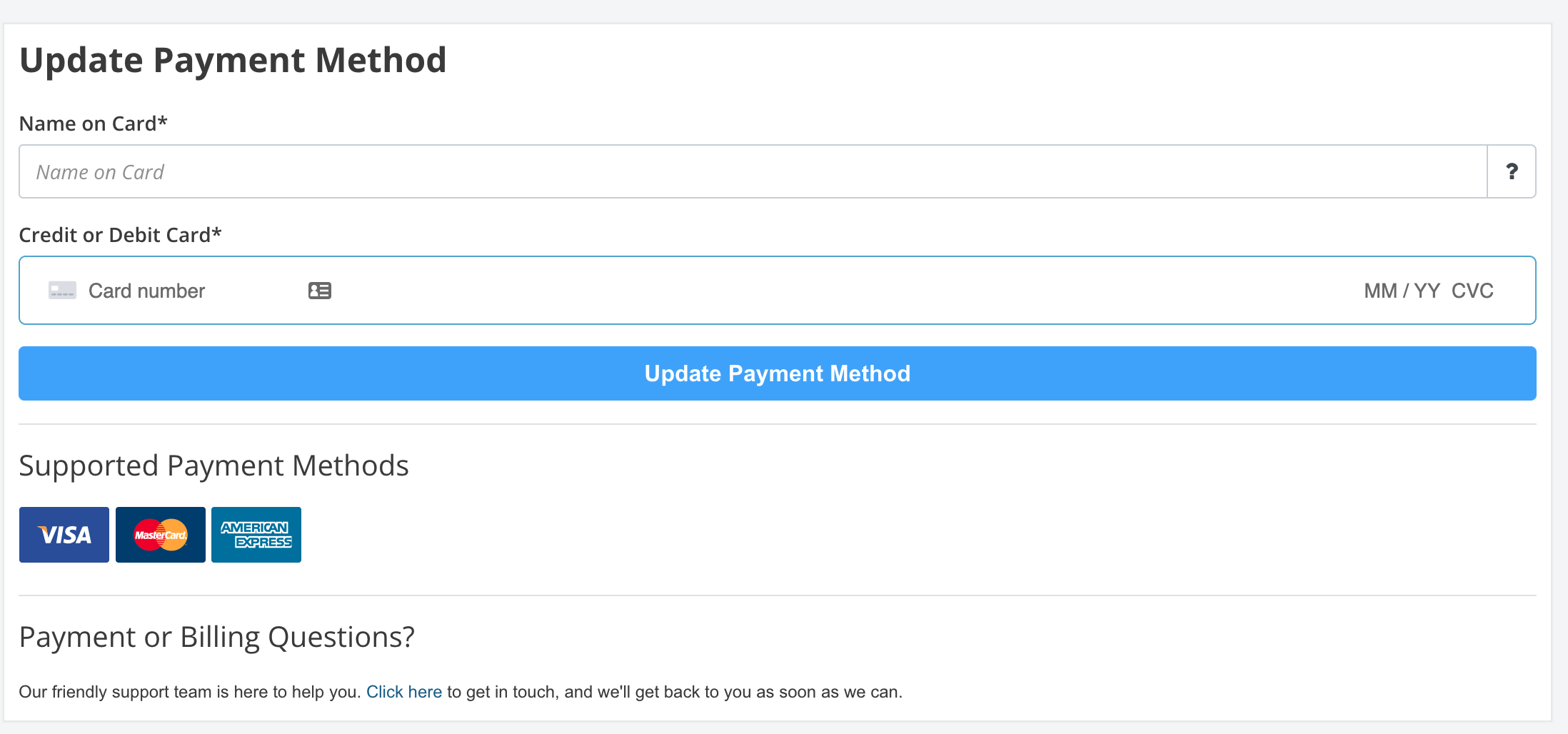 Once your card is updated we will then take any recurring payments from this new card. Your old card will be removed from our payment service.
Can I pay another way?
If a card is not available for use then we do offer the ability to invoice your subscriptions. If you want to know more about invoices, contact our support team anytime (bottom right of your screen) or email us at [email protected].