Today we've further expanded our list of alerting integrations, with the introduction of Telegram you now have a new way to receive fast, cloud based and private notifications from the StatusCake app, on the platform and operating system of your choice.
Telegram has all of the industry standard features, along with some handy unique ones for good measure. The software will enable you to access your messages from multiple devices. All the the basics are here: accessing your messages from any device, security that keeps your information safe and even an API for custom use-cases.
In addition to the general tools, Telegram has some useful extras like auto-destruct messages which work on timers, global servers running to ensure that you can pick up your messages wherever you are, and a complete lack of limits on the size of uploaded media and chat history – added to the fact that you can pick up and start using this software completely free of charge!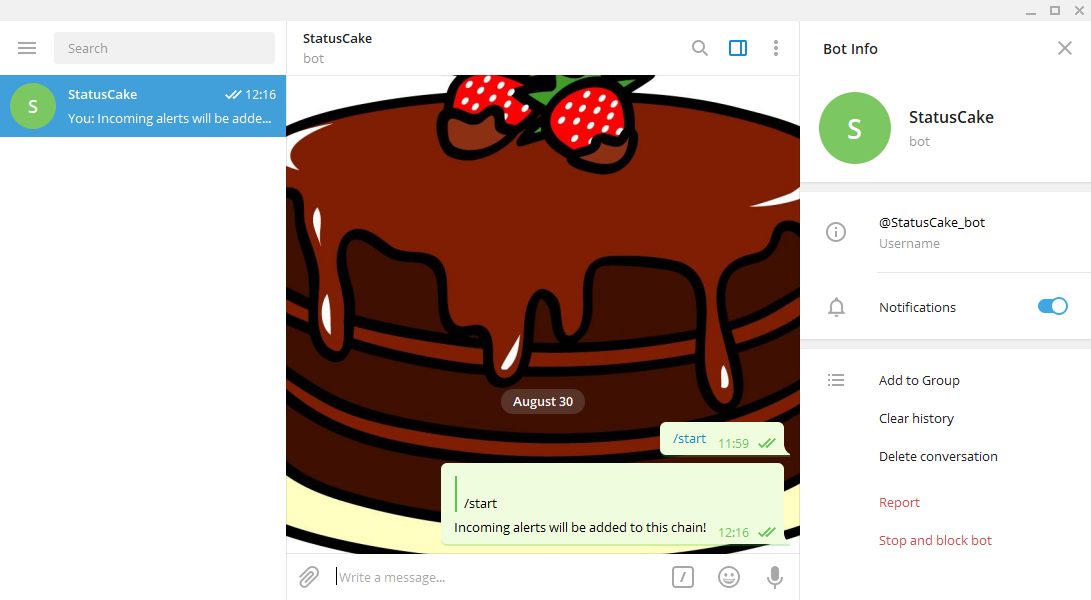 To get set up with the Telegram integration just check out our getting started guide on the Knowledge Base, and for any questions on general usage feel free to get in touch with our support team via live chat!