You can generate reports in app for either all tests, or a select group of tests – and each different report that you set up can contain it's own timings for sending, and email addresses that should receive the data.
Reporting options can be found here when logged into the StatusCake App. When you visit the page you'll see the below interface which should be used for setting up the report.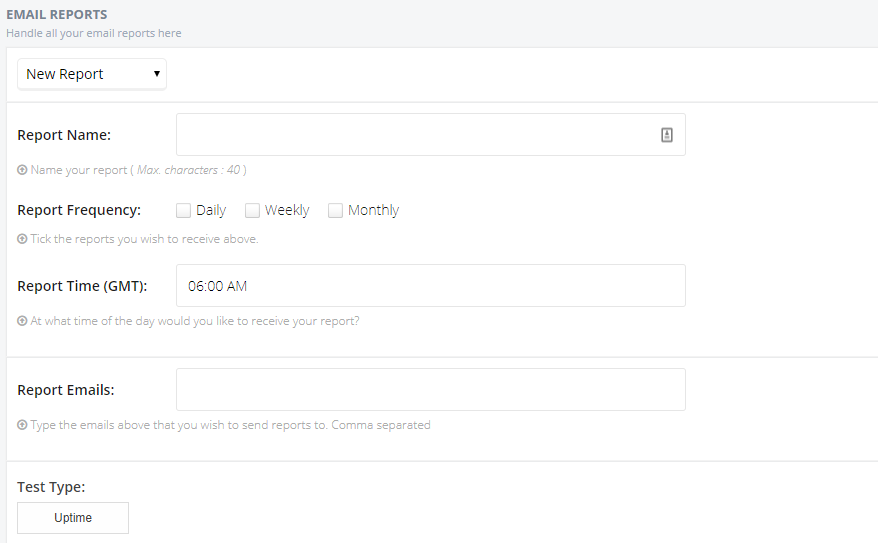 You can configure the options as follows:
Report Name – Here you should enter a unique name for the report, which will help you identify it later.
Report Frequency – Here you can set how often the report should send, you can select any combination here, for example it's fine to have just one option selected, or all three at once.
Report Time – This is the time that your report will be sent out. Bear in mind that the timings here are based on GMT, so this should be reflected in the option you set.
Report Emails – These are the email addresses to which the reports should be sent, you can enter one or multiple here. Multiple entries should be separated with a comma.
Test Type – Select the type of test you would like to report on, currently only Uptime type tests are available, but more will be added soon! You can select each individual test that you'd like to add by clicking it, or alternatively you can use the "select all" button to send out a report for all Uptime tests.