With the newest updates to the StatusCake app you are now able to get a lot more done whilst on the go. We've added several features which we think will enhance the experience, and there's a lot more to come over the next few weeks, so keep your eyes peeled!
What's been added?
You can now add a basic HTTP type uptime test in the app by going to the "Tests" section and clicking the add button at the top right.
Search tool which will filter your Uptime Tests, Page Speed, SSL, Contact Groups and recent alerts in one easy action.
We've improved graphing, and the presentation has been updated for when no data has yet been collected.
Sorting algorithms have been improved for a more sensical sort.
Flags added to Page Speed tests for easier region identification.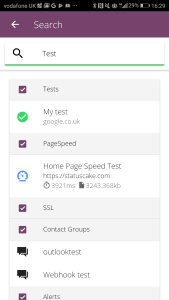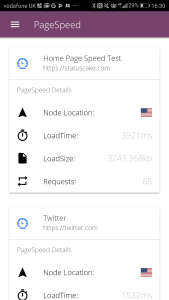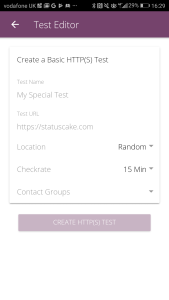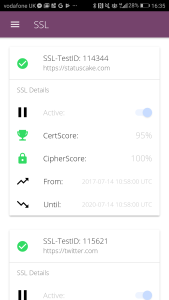 How can I get the app/see the changes?
If you haven't yet grabbed the StatusCake app you can use the links below from your device to download and install it:
If you do already have the app but aren't seeing the new features, simply navigate to the page for the StatusCake app within the app store, here you should see an option to update to the newest version.