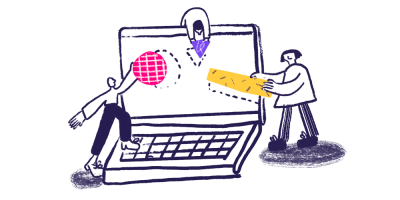 Respect
We treat every individual with dignity, embracing diversity and fostering an inclusive environment. We value open communication, active listening, and empathy towards our colleagues, customers, and partners.
Excellence
We strive for excellence in everything we do. We set high standards and continuously challenge ourselves to deliver exceptional quality, innovation, and value to our customers. We embrace a growth mindset and pursue continuous learning and improvement.
Customer
Our customers are at the heart of everything we do. We are committed to understanding their needs, providing exceptional service, and exceeding their expectations. We build strong relationships, act as trusted advisors, and work relentlessly to ensure their success.
Integrity
We conduct ourselves with the utmost integrity, acting ethically and honestly in all our interactions. We uphold a strong sense of moral and professional responsibility, maintaining transparency and accountability at all levels of our organization.
Performance
We are driven by a relentless pursuit of performance. We set ambitious goals, take ownership of our responsibilities, and deliver results with a sense of urgency. We embrace a culture of meritocracy, recognizing and rewarding excellence and achievement.
Execution
We are a team of action-oriented individuals. We value a bias towards action and embrace a culture of accountability and execution. We focus on delivering tangible outcomes, meeting deadlines, and exceeding expectations through effective planning, resourcefulness, and determination.
These core values define who we are as a company, guide our behaviors, and shape our success. They inspire us to work together, embody our purpose, and make a positive impact on our customers, employees, and communities.