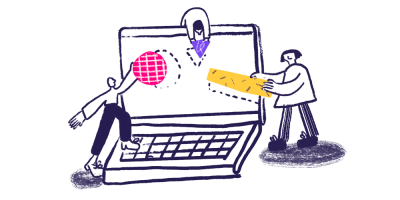 Remote (-5 UTC to +2 UTC)
Although this is a remote role, for reasons as set out in How We Recruit FAQs, we cannot consider candidates that are not based in this time-zone.
Compensation
£35,000 annually
Who is StatusCake?
Founded in 2012, at StatusCake we've created one of the leading monitoring platforms, providing our customers with the tools they need to monitor key elements of their infrastructure such as website availability and performance, SSL certificates, and domains.  
Our team, the StatusCake Bakers, are on a mission to create the perfect RECIPE to make StatusCake easy to set-up, intuitive and reliable to use, and provide monitoring that is affordable for all.  We've helped over 175,000 customers, and monitor over 1m+ websites, domain names, and SSL certificates for customers in 150+ countries.
We are an independently owned company.  We foster a family-like environment where support, trust, and approachability are valued.  We are always there for our team, providing a helpful and supportive atmosphere that reflects our commitment to being a trusted and close-knit organisation.
Reporting to the Head of Customer Success, we are looking for an enthusiastic, and resourceful team member who will be the face of StatusCake when engaging with our customers who are seeking technical support.  Someone passionate about problem solving and helping customers, and being part of a team, whilst enjoying the autonomy that comes with working remotely.
Your role will be the link between StatusCake and our customers. You'll be helping our customers create even greater value out of our product but ensuring their monitoring and alerting is configured correctly and efficiently.  You'll research and analyse data arising out of customer's uptime, page speed, server, SSL and domain monitoring set-ups, and troubleshooting technical questions.
Role & Responsibilities
Championing customers and responding to their inquiries

Logging and updating customer documentation

Creating and tracking tickets in JIRA

Conducting user acceptance testing

Providing technical support to customers
Training & Development
This role represents an exciting opportunity to develop skills in both customer success and technical support. We will provide training in both areas to help you reach developmental targets.
We will provide the successful candidate with the time and resources to complete CompTIA A+ (or similar accreditation) within the first 6 months of joining the team.
StatusCake encourages all team members to embark on a continual development program of learning, which as well as personal development, a variety of training and development opportunities are provided through on-the-job training, online courses, and conferences.
StatusCake has a regular performance review process that provides employees with feedback on their performance and opportunities for improvement to aid in ongoing growth and development.
Outcomes
The successful candidate will be able to achieve the following outcomes during their first year within the StatusCake Team:
Within 3 months:
Familiarity with the StatusCake's products and services.  You should be well-versed in our StatusCake Monitoring offering, understanding the features, functionalities, and troubleshooting methods.
Understanding of support processes: You will have learned our support procedures, ticketing systems, and workflows to effectively handle customer inquiries and issues.
Effective issue resolution: You will have developed the ability to independently resolve a significant portion of customer issues by providing accurate and timely troubleshooting assistance.
Building product Knowledge Base: You will be a contributor to the creation and maintenance of pages within our Knowledge Base or other documentation that helps customers and other support team members find answers to common technical questions.
Customer satisfaction: You'll be achieving a satisfactory customer satisfaction rating through effective communication, problem-solving, and timely response to customer inquiries.
Within 6 months:
Increased technical proficiency: You'll have developed enhanced technical skills and knowledge to enable you to handle more complex and challenging customer issues.
Reduced resolution time: You'll be demonstrating an improved ability to diagnose and resolve customer issues efficiently, resulting in decreased average resolution times; whilst maintaining good customer satisfaction ratings.
Collaborative support: You'll be actively collaborating with other team members, including our Engineer team, to resolve escalated or complex issues that require deeper technical insights.
Customer advocacy: You'll be advocating for customer needs and feedback within the Company, contributing to product improvements and updates based on customer insights.
Continuous learning: You'll be actively pursuing professional development opportunities, attending relevant training sessions, and staying updated on industry trends and technologies.
Within 1 year:
Expertise in product & service: You'll now be demonstrating a comprehensive knowledge and expertise in StatusCake's products and services, enabling efficient and accurate troubleshooting and support. 
Customer relationship management: You'll have already built strong relationships with many of our customers, and become a trust point of contact for technical assistance, and providing proactive support and guidance.
Continuous improvement: You'll be identifying areas for process improvement within the support team and suggest and implement solutions to enhance efficiency, customer satisfaction, and team productivity.
Mentoring & knowledge sharing: You'll assist in the on-boarding and mentoring of any new technical support engineers, as well as sharing knowledge and best practices, with the wider StatusCake team.
Customer Success: You'll be contributing to customer success by ensuring their ongoing satisfaction, addressing their evolving needs, and identifying opportunities for upselling or cross-selling bases on customer usage and requirements.
The successful candidate is likely to have the following skills:
Customer-facing technical experience

: You'll have at least 2 years of experience in roles that involve interacting with customers while providing technical support.

Networking and infrastructure troubleshooting

: You'll have the ability to troubleshoot and resolve issues related to networking or infrastructure components.

Familiarity with web protocols

: You'll possess knowledge of web protocols such as HTTP, TLS, and PING, which are essential for understanding and diagnosing web-related problems.

Proficiency with customer support tools

: You'll be familiar with popular customer support tools like JIRA and Intercom, indicating your ability to efficiently manage customer inquiries and issues.

Experience with SQL databases

: Ideally you'll have practical experience working with SQL databases, suggesting proficiency in managing and querying data.

Desire for a positive work environment

: You'll have a desire to work in an environment characterized by respect, transparency, and collaboration.

Self-motivation and independence

: You'll have the capability to work independently and stay motivated in a remote work environment, displaying autonomy and self-discipline.
StatusCake Perks
In addition to the salary compensation, we provide all team members with an assortment of perks.  These perks have been chosen to reflect our core values, whether encouraging continuous learning through our Personal Development Budget, ensuring a great work/life balance with a generous Paid Holiday Leave allowance (did we mention our Holiday Budget?!), or a happy, healthy team with our Wellbeing Budget.
Strength in Diversity
At StatusCake we welcome team members of all backgrounds, identities, and experiences.  Through our core values, and our policies and practices, we ensure that every single member of the team, as well as everyone else we come into contact with, is treated with respect, honesty, tolerance, and a collaborative and inclusive approach to working together.
We truly believe that through embracing the uniqueness of individuals, and through bringing people together with more diverse experiences it makes us a greater team. We are committed to creating and maintaining a  safe working environment. And we know that living by these values and principles makes us a better company, and delivers a better product to our customers.