Are you losing revenue from unexpected website downtime?
If the answer is yes then don't worry, we've got the solution. If the answer is no, we'd say check again, because website downtime almost always loses you revenue. You can see a pretty accurate estimate of how much traffic and therefore, potential customers, that you lost during your downtime and compare that with conversions. The outcome? Lost revenue.
With StatusCake's website monitoring, we'll alert you in Slack as soon as your website goes down, in any of your chosen locations, so you can do something about it before you see a decrease in your numbers. Getting website downtime alerts in Slack means that you can get to work on your website issues quicker, so your customers might not even notice.
Benefits of website downtime alerts in Slack
Get immediate website downtime alerts sent to your Slack channel for any events across Uptime Monitoring, Server Monitoring, SSL Monitoring and Virus Scanning

Always be on top of your website performance by never missing an alert again

Faster downtime alerts than email or SMS options

Efficient team alert management, giving users the option to mute when needed

Take advantage of increased alert reliability of 5% compared to SMS alerts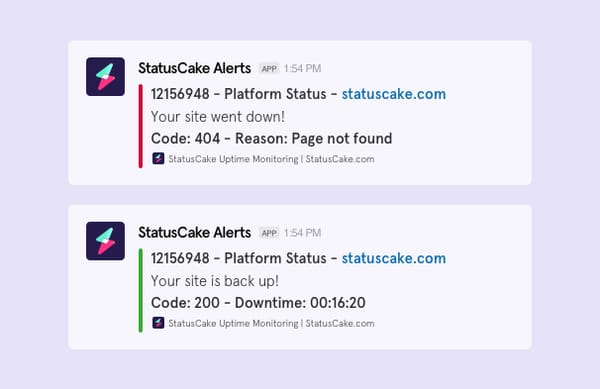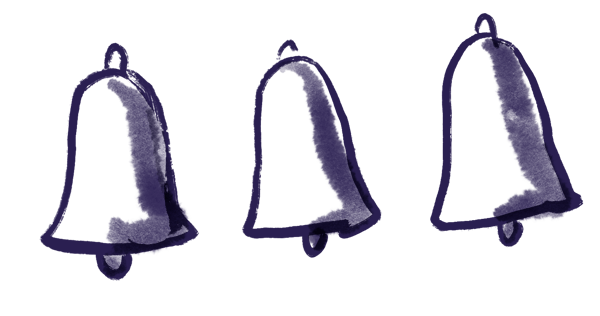 Setting up StatusCake Slack alerts
We like to make things simple for our users and that's why there's only 5 steps to setting up your Slack alerts with StatusCake. We'd estimate that you'll need a maximum of 2 minutes meaning you have more time to get back to what you do best - making a cuppa/doing your day job (choose most applicable).
Head to the Integrations page on the StatusCake app and select Slack from the drop down
Click the 'Add to Slack' button to connect to Slack
Once connected, create a contact group and select 'Slack' from the integrations list
Create a test and add that contact group
Save the test and receive alerts through Slack