Advertisers are constantly looking for ways to reach potential customers. As technology changed, so did the focus of advertising. Advertising burgeoned with the advent of radio and grew even more as television reached more and more homes. With the advent of the internet, advertising now appears to be a constant presence. Many organisations welcomed the opportunity to monetise their sites by accepting advertising, but some organisations now find that an over-reliance on advertising is hurting the performance of their websites by decreasing page loading times.
A study by the consulting firm Aberdeen Group found that a one-second delay in page loading time reduced page views by 11% and customer satisfaction by 17%. Also, a study by Google found that the average page loading time for mobile devices using the still-prevalent 3G network has slowed to 19 seconds. Google also found that a site that loaded in five seconds earned twice as much in advertising revenue as a site that loaded in 19 seconds, a finding that should concern you if you're trying to monetise your site.
The online advertising consulting firm Ad Lightning conducted a study to determine the factors that were causing some online advertisements to degrade page loading speed. Ad Lightning noted that online advertising had caused a large increase in latency problems that significantly delay the loading time of ad-supported websites. Anyone who spends time on the internet knows how frustrating it can be when a website loads slowly, especially if it is the advertising that is causing the slowdown.
The report noted that a large part of the problem was the failure of some advertisers to follow the guidelines for online advertising developed by the Interactive Advertising Bureau (IAB), a trade organisation that develops industry standards in the US and Europe. The study found that about 28% of the advertisements did not meet these guidelines and that there were five areas that contributed to slow page loading time.
Oversized advertisements. The industry standard for banner ads is 200KB or less, and the standard for display advertisements is a maximum of 300KB. The study found that 41% of the advertisements exceeded the maximum limit.
Over-requested ads and excessive tracking scripts. The IAB suggests a maximum of 15 network calls for an individual advertisement, while the study found that the average number of network requests and tracking scripts was 56.
Processor-intensive advertisements. The IAB suggests that advertisements should not take more than 300 milliseconds of CPU time to render properly, while the study found that about 32% exceeded that time, with some taking as long as three seconds to render.
SSL non-compliance. The IAB recommends that online advertisers adopt HTTP/2 encryption, while the study found that 51% of the advertisements did not comply.
Intrusive and unsupported advertisement formats. Page loading time and user dissatisfaction both increase if an advertiser uses a format that a browser does not support, yet 4% of the advertisements analysed in this study were delivered in Flash, a format that Google Chrome does not support.
Ultimately, the slowdown in page loading time has resulted in a reduction in visitor engagement that reduces the revenue that a site receives from the advertising on the site. Therefore, if you are trying to monetise your website, you need to carefully balance your need for revenue with the quality of your visitor's experience. Using page speed monitoring will enable you to not only analyse why a page loads slowly but also set alerts up so that you're notified if page load or file size exceeds a particular threshold.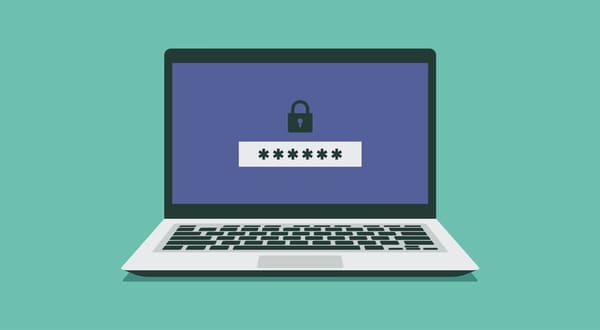 short-reads
4 min read Stop what you're doing and make your passwords more secure! How, you ask? Read on to find out. Hackers and scammers won't like you for this!