1. What is uptime monitoring?
Website uptime monitoring is exactly what it sounds like; a service that monitors your website from the countries you've selected, to see if it is up and running. This saves you the stress of having to constantly use your resource to check for any downtime, or individual errors/issues, or run the risk of your customers telling you it's down.
The best part about uptime monitoring is that you can choose how often you'd like your site to be monitored. Services like StatusCake can monitor your site from once every 24 hours, to every 30 seconds, depending on which plan you choose.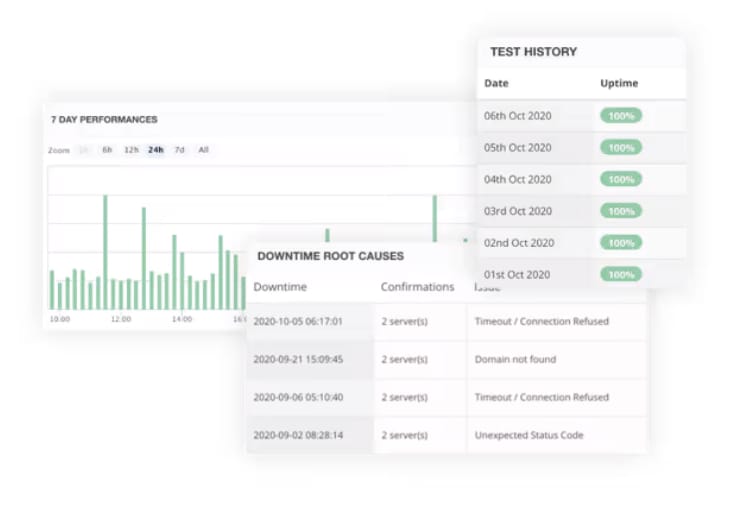 If there is any website downtime, which for the majority of the time, can be hard to detect. Especially since downtime isn't binary, meaning you can be down in the UK but up in the US so you wouldn't necessarily know about it.
You will automatically be notified, on a platform of your choice, as soon as your website is observed as being offline. You will be informed of what exactly has occurred for your site to go down i.e. a server issue so that you can troubleshoot the problem as soon as possible and therefore minimise the period of downtime.
2. How does uptime monitoring benefit me?
Uptime monitoring benefits you as a website owner by making sure your site doesn't spend too much time offline. After all, website downtime is one of the main causes of revenue loss. The longer your site stays down, the more likely it is for customers, and visitors in general, to be put off or complain by email or social media. For example, new visitors may think your site no longer exists and might not bother to ever revisit!
Long downtime leaves a bad impression on visitors and customers that can be hard to shake off. After all, who wants their site to be seen as unprofessional and unreliable? Visitors will simply go elsewhere. Uptime monitoring services can provide diagnostic reports, detailing the status codes, ping tests, and location tests. This report makes it quick and easy for you to diagnose the problem and rectify any issues so that your site is back up and running smoothly.
3. What are some examples of possible errors during website downtime?
There are many different types of errors that can occur as to why your site is down or why it is encountering problems. Some problems you will be familiar with just from previous encounters on websites that you have surfed.
These include but are not limited to:
Connection refused – This is when the server has refused to establish a connection.
Response too slow – The connection to the server is successful in this scenario but the server has failed to return a response in the time limit.
Unknown host – This error is when the DNS server that is used for verification cannot resolve the hostname.
Invalid port – The port specified in the application to be verified is invalid or not responding.
No response – This is a generic error when the server does not respond to the request at all. This could be because of a firewall, no internet connection, no power at the server, etc.
These are just a few common error codes used for all protocols. It's important to remember that there are many more errors that can arise.
4. How will I know the reason why my site is down?
With uptime monitoring, you will be alerted whenever your site goes down. Sometimes, you will receive an error status that is as precise as possible with the information provided and can direct you towards the website issue. Very common errors are due to unknown hosts, matching error sentences, and getting no response. All error statuses are clearly defined so that you can quickly work to resolve the issue and get your site back up.
5. How can I be alerted of any problems with my website?
Uptime monitoring solutions like StatusCake offer you plenty of ways to receive your alerts. If you choose to be alerted of downtime by email, you run the risk of not seeing the email, or not opening it quick enough to resolve the situation. For these reasons, different platforms have become the first choice for communication and alerts in general. Uptime monitoring services offer multiple choices of different platforms for your convenience. These include:
Datadog
OpsGenie
Pushover
VictorOps
Discord
PagerDuty
Slack
Webhook
Mattermost
Telegram
Microsoft Teams
Push Bullet
Twitter
Phone Call
6. Can I monitor my website from different locations?
It is advised that you monitor your site from multiple locations around the world so that you can be sure your international users aren't running into any website errors. It is entirely possible for your site to be functioning as normal in the country or state you are located in but could be offline in other areas.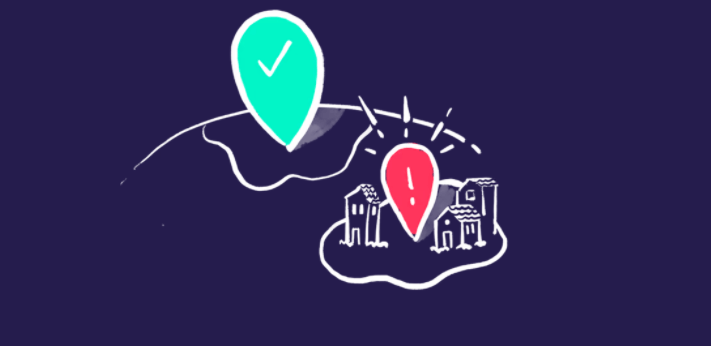 The problem with monitoring from just one country (usually the same country as the server) is that you won't know when your site goes down in other locations, if at all. By the time you do find out, it could have been hours, days, or even longer that your site has been offline. With uptime monitoring, you can monitor your site from many locations in over 30 different countries. You may not need to monitor your site from every single country, but you can decide the geographic locations that are important to you and select accordingly.
7. What are the IP addresses of the uptime monitoring locations?
If you are setting up a firewall or another type of safety net on your site, you may want the IP addresses of any locations being used to monitor your site. This is so there are no hiccups and the locations selected for monitoring your site do not get restricted from doing so. It is important as you do not want inaccurate reports on your website's uptime.
8. Can I view my website's recent uptime performance?
Uptime monitoring services keep track of your uptime performance for a given time, typically up to a month. You may want to save the reports at the end of each month for future reference. Being able to see how your site has performed in the past allows you to compare current performance and track whether your uptime is improving or not. If your uptime performance is declining compared to previous reports, this may be a warning sign of a potential issue. Check over your site to make sure everything is running smoothly. If anything seems out of whack, it should be addressed before the issue potentially becomes worse and causes a long stretch of downtime.
Haven't got uptime monitoring set up on your website? You can sign up for a completely free StatusCake account today!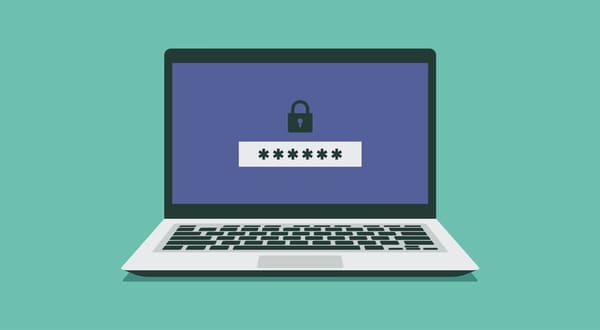 short-reads
4 min read Stop what you're doing and make your passwords more secure! How, you ask? Read on to find out. Hackers and scammers won't like you for this!