With the newest updates to the StatusCake Mobile app we are adding further functionality to create a mobile monitoring experience that's useful for all!
---
What's been added?
---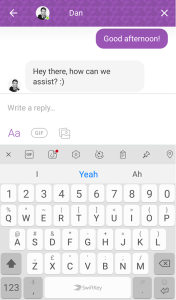 Get in touch with our Support team directly through the StatusCake App:
---
Now you can use the icon at the bottom right of the StatusCake app in order to drop us a line and get in touch with our support team. Feel free to give it a try next time you are using the app – and let us know if you've got any questions we can help out with!
---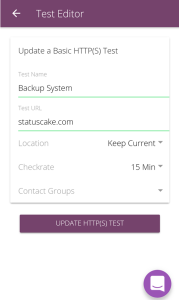 Edit and delete HTTP type tests on the go:
---
As well as adding new HTTP type tests through the app it's now possible to edit and also fully remove tests as you wish.
---
What's next for the app?
---
Coming soon we'll be implementing push alerts, which means you can get your StatusCake alerts straight through to the app, avoiding the need for SMS and other alert types.
How can I get the app/see the changes?
---
If you haven't yet grabbed the StatusCake app you can use the links below from your device to download and install it:
If you do already have the app but aren't seeing the new features, simply navigate to the page for the StatusCake app within the app store, here you should see an option to update to the newest version.