The first couple of months of the year are typically the busiest for travel companies, with prospective holiday makers keen to shake off the post-Christmas blues, by planning a trip away to sunnier climes. Unsurprisingly, the travel and tourism business is one of the world's largest industries, contributing 7.6 trillion U.S. dollars (direct, indirect and induced) to the global economy in 2016.
With travel being such big business, and with 81 percent of people booking their holidays online in 2018, it is imperative that travel companies maintain reliable websites with fast load times. This is particularly true as hotel rooms and plane tickets are sold in real time and are limited in quantity. Indeed, research undertaken by Akamai has demonstrated that underperforming travel websites result in lost sales. They found that 79 percent of online shoppers who experience a dissatisfying visit are less likely to buy from that site again, while 64 percent would simply purchase from another website.
This is why we here at StatusCake decided to make use of our website uptime monitoring software, to get a detailed picture of the average performance of websites in the travel industry, and to understand how well they fare according to our own average website uptime benchmarks. We were able to convert uptime percentages into monthly and yearly downtime in days, hours and minutes by referring to the StatusCake Uptime and Downtime Cheat Sheet.
Methodology
To analyse the average performance of websites in the travel industry, StatusCake tested the availability of the homepage of 47 travel domains every ten minutes over the period of 21st January – 21st February 2019 (inclusive). If a website was unavailable when tested in this period, an error was recorded. Over the course of this month-long testing period, average uptime was calculated by the number of times the availability of a particular domain was tested, divided by the number of times an error was recorded. Therefore, a domain with 100 percent uptime was available every time it was tested in this period, while a domain with 0 percent uptime was down every time it was tested.
We calculated load time by testing from the point after which the DNS lookup ends to the point at which the page has fully loaded. This calculation takes into consideration account files and images, but does not include scripts, such as JavaScript and Ajax. Load time was calculated to the nearest millisecond, and forms an accurate picture of the type of load time the typical end user would experience.
Overall Performance of Travel Websites
In our testing period, the average uptime of domains in the travel industry was 99.91 percent. This meets, and just exceeds, our recognised standard of 99.90 percent minimum average uptime. Nevertheless, this average uptime still equates to over 6 hours of average downtime per month, and over three full days over the course of the year!
In terms of load time, the average performance was 0.46 seconds. This is respectable, and beats out the 2 second threshold that research has shown consumers have come to expect.
Best Performing Travel Websites
Over the course of our month long testing period from 21st January – 21st February 2019, we found that 23 of the 47 domains tested experienced no downtime at all. Of the 49 percent of travel websites that experienced 100 percent uptime in this period, the average load time was 0.36 seconds, 22 percent faster than the average across all websites tested, suggesting a correlation between load time and website reliability which we have previously observed in similar tests elsewhere.
In order to determine which is the best performing website in terms of speed and reliability, we looked at 23 websites that experienced no downtime at all and filtered these domains by average load time. This approach identified Carnival Corporation and PLC as the best performing website overall, with an average load time of just 0.08 seconds.
Worst Performing Travel Websites
Overall, we have seen that the travel websites we tested performed on average exceeded the recognised standard of 99.90 minimum average uptime. Nevertheless, it is also true that over half of the travel websites experienced at least some degree of downtime in the testing period.
Of these, seven websites experienced almost perfect average uptime of 99.99 percent. Indeed, 18 of the 24 domains who experienced a period of downtime in this period, remained above the 99.90 percent minimum average uptime standard. This leave 6 websites which fell short of the 99.90 benchmark. These websites experienced average downtime in this one month period ranging from 1 hour 26 minutes, to 9 hours 22 minutes.
NST, the educational travel group, has the unfortunate distinction of being the poorest performing travel website in terms of average uptime of those tested in this period. With an average uptime of 98.74 percent (the only sub 99 percent average in the test), this would equate to over 4 days worth of downtime when extrapolated over the course of a year!
In terms of load time, however, it was Super Break which performed the poorest, with an average load time of 2.9 seconds. This does not necessarily constitute a slow website, but it was one of only two websites in the test who posted load times of more than 2 seconds (the other being CV Villas), the threshold for which consumers expect websites to load at.
Conclusion
Our aim in carrying out this research was to test the performance of a highly competitive industry, at a period of the year in which demand is typically at its highest.
What we found was a strong overall performance across the board, with just under half of the websites tested experiencing no downtime at all over the course of the month. Load time was equally impressive, with just 2 domains failing to meet the 2 second load time which consumers expect. Crucially, we found that 41 of the 47 website met or exceeded our own average uptime benchmarks of 99.90 percent.
Elsewhere, there was certainly room for improvement, with a major travel provider such as First Choice seeing average uptime of 99.29 percent, which could equate to almost three days of downtime if repeated throughout the course of the year.
Ultimately, the positives and negatives highlighted here emphasises the need for websites to invest in dedicated website uptime monitoring services, which will alert you instantly the moment your site goes down. StatusCake provide a suite of performance monitoring tools which are easy to set-up and use, and provide you with invaluable insights into how your website's performance is impacting your customers' experiences.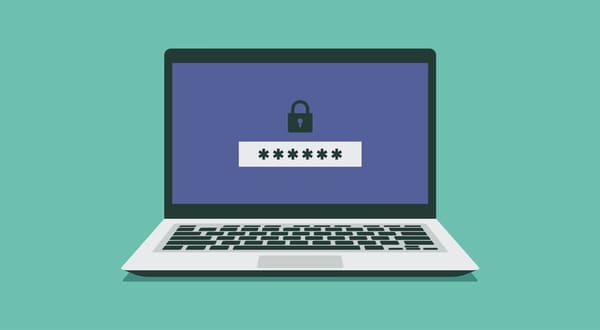 short-reads
4 min read Stop what you're doing and make your passwords more secure! How, you ask? Read on to find out. Hackers and scammers won't like you for this!