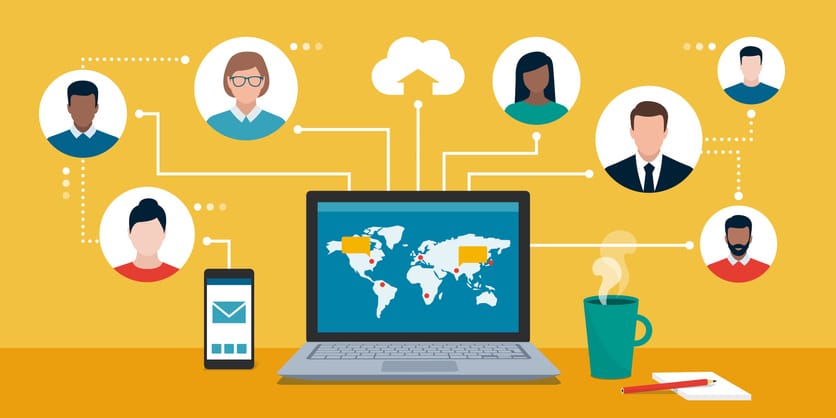 Affiliate marketing for beginners in 2021
One of the viable options to earn money working from home and without having to spend a lot of money to start your own business is affiliate marketing. Becoming an affiliate marketer in 2021 is very easy and all you need is passion and dedication to promoting products and services that you are familiar with, have some experience, or simply are interested in promoting. Affiliate marketing also allows you to run your own business with a small upfront investment and all while working from home.
Affiliates can choose to promote products from different categories including fashion, travel, dating, weight loss, and digital products by setting up a website or blog to promote the retailers' products and services. In this article, we are going to show you how to get started with affiliate marketing in very easy steps and how you can turn your interests and hobbies into reliable and independent ways of earning money working from home.
Select the product affiliate vertical
The first thing you need to do once you decide to get involved with affiliate marketing is to make a list of your passions and interests as this will keep you motivated during the difficult stages of setting up your new online business. To help you identify the right product niche, think about how you enjoy your free time, what type of topics you like to get engaged with or the kind of groups you belong to. It's also fundamental that you look at your own experience and how you can use it with affiliate marketing, for example, if you have experience of software and computers, it makes sense to set up an affiliate website or blog dedicated to things like software reviews or computer and laptop product comparisons.
Research affiliate marketing programs
So now that you know the niche and product vertical that you want to promote, the next step is to research the relevant affiliate programs that offer your products. In general, there are two options when joining an affiliate program – you can apply directly to the retailer's affiliate program themselves or join an affiliate network responsible for managing a wide range of programs on behalf of retailers.
The simplest way to find a retailer's affiliate program of your interest is to run a search in Google, for example: "StatusCake Affiliate Program" where you will be redirected to their affiliate program website. Another alternative available to affiliates is to join an affiliate network that acts as an intermediary where affiliates can apply to not only one merchant but as many as they wish. The idea is to join programs that are connected to the niche and in this way monetise their audience by promoting different products and services.
Set up your own platform website or blog
It is highly recommended that once you decide to promote affiliate marketing products to set up a website or blog where you will drive online traffic to the different product pages. The main objective is to have an online presence where you can inform and educate users about the benefits of the products and services that you are promoting. Affiliates should use their blog to build a loyal audience of customers and followers that will not just buy the products but also recommend them to others.
Setting up a website or blog is about building your brand and promoting your expertise online to keep your new and existing users engaged and buying your products. Your website is where you communicate with your customers, generate new leads, and ultimately, sales. Use it to host your product recommendations, reviews, and also customer support.
Setting up your web hosting
In order to run your website, you must use the services of a web hosting company to keep all the data files, images, and content in a safe location. There are a number of factors to be considered when buying a web hosting package including bandwidth as this is reflected in the price that you will be charged for the amount of online traffic that will be handled by the servers with visitors to your website.
For example, websites that use a lot of multimedia content such as videos and images will need to offer a good amount of bandwidth per visit, on the other hand, a website or blog dedicated to publishing things like product reviews, service comparisons with just a couple of images then the demand for bandwidth will be a lot less demanding. Your web hosting company must be able to provide you with additional space for any increases in bandwidth demand as your website traffic grows and offer you hosting plan options for scaling up.
Getting a domain
Getting your own domain name for your affiliate website is very simple and easy to do. Domain names are not expensive to buy but always consider that once you've purchased it, you will have it for at least a year. Also, remember that you must renew your domain name at least every year. 
When buying your domain go for a short and memorable name without weird characters or hyphens and ideally a .com extension. Your domain name should represent your business online and communicate well to your online audience what your website sells whilst not being difficult to remember.
Choosing your website or blog theme
There are thousands of free and paid website theme options available to affiliates for getting their blogs online. Selecting the right theme for your affiliate blog is very important as is the overall look, feel, and style. You need to consider the colour scheme, layout, style, and also that it offers your website a good user experience, good speed, and also is search engine friendly. The theme that you choose must be responsive so that it adapts the layout of your blog or website to different screen sizes and devices, in particular handheld mobile devices.
Creating original and good quality content
Product reviews are very effective at generating targeted traffic for your website or blog, helping you become an expert in your industry, and best of all they bring sales and commissions as well. Include in the product review your favourite features of the product and describe the problem that it solved making sure that your reviews are honest and reliable.
Create product comparison articles as product reviews – this type of content can also help you increase traffic to your website and help you generate more sales. Product comparisons will provide your users with useful information by comparing two or more suppliers in each sector and help them make their purchasing decision. Do not forget to add your affiliate links to ensure you get paid the corresponding commissions.
Affiliates can also use special deals and discounts to encourage conversions and sales as merchants will have dedicated promotions throughout the year to help you promote their brand.
Another way for affiliates to increase sales is by optimising their content for the search engines and drive more qualified traffic to their product pages; by optimising your content, your internet audience will be highly converting traffic leading to sales.
Driving online traffic to your website or blog
Organic traffic
Organic traffic is driven by visitors to your website that comes from users searching for products and services in the search engines, mainly Google and Bing, and is one of the main traffic sources for affiliate marketers. Organic traffic is driven by SEO techniques with the objective of ranking well for your chosen keywords and so the higher you rank in the search engines, the more organic traffic your website will get. 
One of the main ways to get organic traffic is by creating new and original content regularly for your website or blog. Your content should be optimised for the search engines with the right keywords and linking to the correct page internally and identifying new SEO opportunities every month.
Paid ads marketing
As raking in Google for your selected keywords takes time, this is a quick option for driving traffic to your website with affiliate offers but it costs money and therefore you must know how much a click is worth to you and how much you are prepared to pay for it. Affiliates can buy search ads from Google, YouTube, and Bing and also display ads from Google, Facebook and Linkedin.   
Social media
Affiliate marketers should maximise the traffic potential from social media platforms as they offer different options and best of all they are free to set up and give your affiliate blog great exposure online as well as traffic volumes. When using social platforms, it allows users to share ideas and information where affiliates can participate by publishing content that is relevant to their audience.
Affiliates can use a variety of media formats to promote the retailer's offers, for example, product reviews, videos, photos, and comparisons. Social media platforms are an effective communication tool that is very well suited for affiliate marketing offering bloggers and freelancers a very low-cost option for promoting affiliate links.
Newsletters
One of the main features to be added to your affiliate website or blog is the subscription option to your newsletter database with the objective of maximising this traffic by sending targeted offers and promotions to your subscriber base.
Make sure that you start collecting your users' emails ensuring that you are GDPR compliant and also include the corresponding privacy policies. The best thing about having a list of subscribers is that you can use it regularly to send targeted offers from your merchants and with your affiliate links, using automated messages and personalised emails to keep your users informed about new products, services, offers, and product updates. You can, for example, send emails about new product arrivals, ongoing discounts, and free shipping to encourage everyone on your list to visit your website, including existing customers who have bought from you in the past.
Become an affiliate marketer and start earning money working from home by joining StatusCake Partners. Earn high and recurrent commissions of 30% for the lifetime of the customers that you refer. StatusCake Partners accept applications and traffic from all parts of the world. Our affiliate program is free to join and offers affiliate support via email, chat, and Skype. You can join our program by signing up here.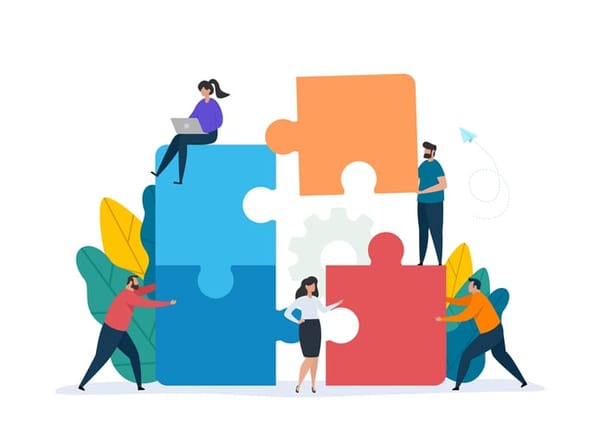 Engineering
7 min read The term "Design Pattern" describes a well-known and battle-tested solution to a problem that developers tend to encounter again and again when developing software. Here's our step-by-step guides to the most useful ones!