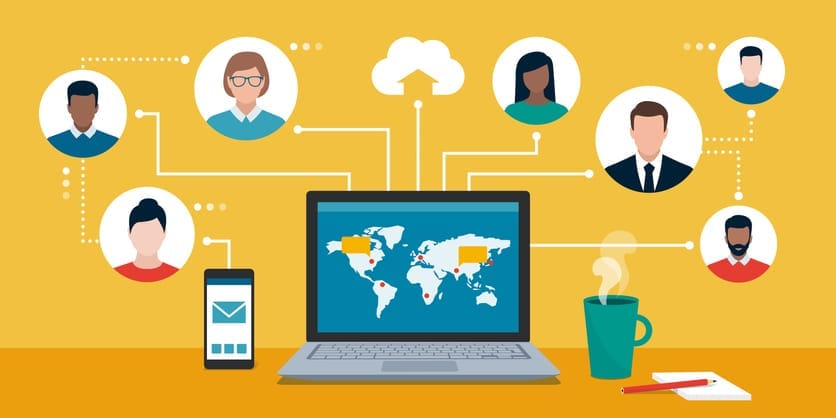 Affiliate marketing for bloggers and freelancers
Today affiliate marketing has become a viable way for digital marketers to promote online retailers over the internet and earn high commissions along the way. Affiliate marketing allows freelancers and bloggers to successfully make money working from home with a minimum investment upfront. After having identified the product niche that you want to focus on, the next thing is to look for affiliate programs that pay high and recurrent commissions and, in this way, maximise the commission potential from your affiliate links.  Bloggers and freelancers can track the performance of their affiliate links for impressions, clicks, sales, and affiliate commissions by making sure they add their affiliate links to product reviews, product comparisons, and product features.
Affiliate programs a profitable way to earn money working from home
The affiliate marketing spend in the U.S. in 2022 is forecasted to reach US$8.2 billion according to Statista and expected to continue growing this decade offering a great opportunity to affiliate marketers to keep flourishing in this digital channel. Freelancers and bloggers can be part of this growing space by setting up a website or blog and delivering unique and original content that includes the advertiser's affiliate links and, in this way, monetize their blogs. 
In order to be successful with affiliate marketing, it's fundamental to drive regular and targeted traffic to your offers; this is as important as having a well set up website or blog and using all the available traffic sources to promote your affiliate links. In general, there are two traffic categories unpaid and paid traffic sources available to affiliates and each has its own characteristics.
How to promote your affiliate links and make money from affiliate programs
Once you have your website ready and with your optimised content for your users and the search engines, the next step is to plan how you are going to promote your product content to the wider world in order to drive users to your website, generate sales and earn commissions from your affiliate links. There are several options available for driving targeted traffic to your blog for free or with little cost to affiliates and we recommend some of these options below.
Build your own newsletter database
One of the easiest ways to start getting free traffic to your affiliate links is by sending offers and promotions to your own list of subscribers, to this end, make sure that you start capturing email addresses as soon as you set up your website whilst ensuring you are GDPR compliant and have all the privacy policies in place. The best thing about having a list of subscribers is that you can use it regularly to send targeted offers from your merchants with your affiliate links, using automated messages and personalised emails to keep your users informed about new products, services, offers, and product updates. You can, for example, send emails about new product arrivals, ongoing discounts, and free shipping to encourage everyone on your list to visit your website, including existing customers who've bought from you in the past.
Promote your affiliate links with blog traffic
Smart affiliate marketers do some research before they start writing a blog to find out what people are actually searching for in Google; users visit Google to solve a particular problem or find out more information about a product or service. So, you need to investigate what your target users are looking for and write original and unique content to solve those questions and get that traffic to your blog. For example, you can use Google Trends to analyse the popularity of popular search queries in Google and find out what is driving people's attention and compare search queries over time.
Once you have figured this out, you then need to start writing original, insightful, and helpful content about these topics. The key to getting blogging traffic is to keep writing regular articles by consistently publishing quality articles in your blog and the more you do it the better you get at it, so keep creating the right content that is being searched and repeat this process regularly.
Getting blog traffic takes time and by writing blog articles that tell your users what the benefits of your products/services are, you will start to slowly see an increase of visitors to your blog in due course. Use your unique affiliates links when posting your blogs so that you link your affiliate website to the merchant you are promoting to ensure your sales and commissions are tracked correctly.
Leverage social media channels to promote your affiliate links
Social media platforms are very popular channels with affiliate marketers today and there are many options available and free to set up and drive free traffic. These social platforms allow users to share ideas, information, and interests and affiliates can participate by publishing content that is relevant to their audience, for example, articles, videos, photos, and comments. Social media platforms are an effective communication tool that is very well-suited for affiliate marketing offering bloggers and freelancers a very low-cost option for promoting affiliate links.
Using Twitter and Facebook for affiliate marketing 
Twitter is a great platform to promote your affiliate links and to this end, affiliates need to start building a relevant audience of followers from the start. By using Twitter for affiliate marketing, you will increase your brand awareness and also get to achieve a targeted audience of followers that will be interested in your services and also help you spread the word about you.
Make sure to have a good Twitter profile, including a short description about you, your interests, and the URL of your website. Start following users relevant to your product vertical and engage with them by sharing their Tweets and commenting when appropriate, then they will start following you back. The timing for posting your Tweets is also very important and this is something you can check in the analytics section of your Twitter account, for example, for B2B businesses the best time to post is weekdays.  
In order to increase the level of engagement with your Tweets a good idea is to include images and hashtags. Hashtags tell the relevancy of your content to users, to this end, use relevant hashtags about your services and add them to your Twitter posts, for example, #affiliateproduct.
Affiliates can also monetize traffic from Facebook, the largest social media platform available, and use many of the targeting options they have to reach users. Setting up a Facebook page is very simple, and you just need to enter some basic information in the profile section and focus your effort on products and services that you are passionate about or have some experience with. The key to a successful Facebook page is to promote it for the long run and deliver high-quality and useful content to your followers.
Affiliates should focus on getting organic likes and you can start by first letting your contacts know about your Facebook page and request politely to "like" it and get regular updates from you. It's important to engage with your audience and participate proactively without spamming them, offer insightful information, and include photos and videos to improve the number of clicks and the level of interaction. Posting once per day is a good starting point while some experts recommend posting 3 times during the week and again this is something that each affiliate can decide as you get more feedback from your followers.
Promote your affiliate offers with YouTube videos
As with other social media channels, you can monetise your video content as part of your affiliate marketing campaigns by creating videos and placing affiliate links in the video and the video descriptions. Affiliates can also place a small image overlay on the video with the tracking link.
Affiliate marketers can use any of the tracking methods above to redirect the user to the affiliate website or affiliate landing page, here the user will make the purchase and generate the corresponding commission. To this end, there are a number of video formats that affiliate marketers can use to drive traffic to the affiliate merchant and earn commissions from these sales. Examples of suitable video types are: Product reviews, Comparison Videos, How-to Videos, and Best of Videos.
Affiliates can harness the potential of YouTube videos by setting up a video channel and use it to deliver useful videos with good quality and engaging videos and monetise them with affiliate tracking links.
Free advertising from online directories
Online web directories are still helpful to small businesses for ranking in Google. Affiliates can list their site and display the business name, website name, and URL and get free traffic from these directories. These sites also can improve your search engine optimization efforts to rank high for keywords that you include in your website description. 
There are many platforms and online directories that cover a wide range of products and also audiences, for example, Yellow Pages, Yahoo! Local, and Google My Business. Affiliates simply add details about their businesses, business name, website URL to these directories, and in turn, a link back to your website shows in the corresponding content vertical in the online directory.
Guest blogging and posting your affiliate links
This is a great tactic to increase blog traffic to your website by securing a guest post on a respected website and in turn, building your digital brand for free. Affiliates should guest post in blogs that are relevant to their own industry, have higher domain authority, and with a link back for the targeted keyword. The best thing about guest blogging is that it helps your website get more traffic and increase your SEO rankings at no cost to you. The key to successful guest blogging is providing insightful and valuable information to your readers in order for them to go to your website. Also, by doing this, you earn backlinks to your site which helps you achieve better rankings with search engines.
Monetize your affiliate links by joining StatusCake Partners, earn high and recurrent commissions of 30% for the lifetime of the customers that you refer. StatusCake Partners accept applications and traffic from all parts of the world. Our affiliate program is free to join and offers affiliates support via email, chat and Skype. Join today!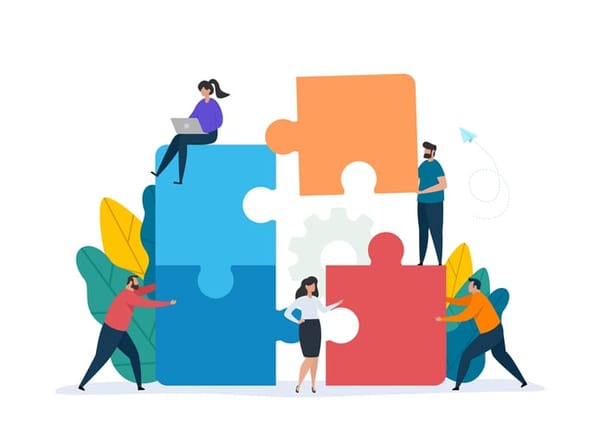 Engineering
7 min read The term "Design Pattern" describes a well-known and battle-tested solution to a problem that developers tend to encounter again and again when developing software. Here's our step-by-step guides to the most useful ones!