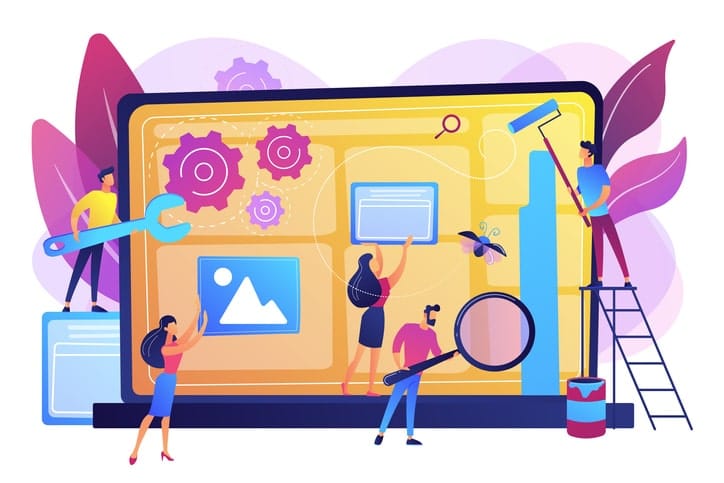 What is an affiliate program?
Online stores planning to engage in affiliate marketing and benefit from driving additional sales from this digital channel must first set up an affiliate marketing program to attract and recruit digital marketers and publishers that will promote their product and services over the internet. Online merchants have the option of running their affiliate program inhouse and benefit from having total control of how the program is run. Alternatively, a merchant can outsource their affiliate marketing activities to a third party called an affiliate network such as Commission Junction, Awin or Clickbank.
The main objective for an online retailer using affiliate marketing is to increase online traffic, visits, and sales to its website and in return pay marketers and publishers a commission for promoting them in their website, blog or social media channels after a successful sale has been confirmed. The affiliate program uses the affiliate tracking system to manage the whole process from supplying creative material, tracking links to handling stats reports and commission payments.
Affiliate programs offer digital marketers, bloggers, and publishers the opportunity to earn commissions by promoting products and services offered by an online store. Joining an affiliate program is free and very straightforward, once approved by the merchant the affiliate can start promoting right away. Affiliate programs are open to content writers, bloggers, email marketers and social media experts. These types of affiliates are all experienced at driving online traffic from different media sources and converting users into leads and sales. In turn, affiliates get paid commissions for delivering new and repeat sales.
How to start affiliate marketing
There are many ways available to bloggers and website owners to start affiliate marketing. The first step is to research a product or service vertical that you have experience of, have an interest or are passionate about, from this selection then choose a particular product that you want to promote. Once you have selected your product the next step is to search for the affiliate program that offers the opportunity for you to join the relevant affiliate program.
Sign up to the affiliate program by completing the registration form with all the relevant details for the affiliate manager to approve your application – this process is very easy, and applications are usually approved within 24 hours. Upon approval you will get your own affiliate account where you have access to your tracking links to track the customers that click your link and if they buy the product from say the product review in your blog, you'll get paid a commission.
Make sure when you start affiliate marketing to also find and join several affiliate programs that are related to your affiliate niche, review these related products, and create content in the form of product tutorials, product reviews and comparisons then share this content via your blog, social media and email list making sure to include your affiliate tracking link to track sales. Successful affiliates know the product they promote very well and offer expert advice. 
High-ticket affiliate programs 2021
The first thing aspiring affiliate marketers should do is to research the product and services that they have experience of or are passionate about before joining an affiliate program. For example, if you are passionate about cooking, recipes and natural ingredients then look for an affiliate program that offers affiliate merchants in the food and catering vertical. If on the other hand, your area of expertise is to do with web development and website design, the alternative is to promote services from high ticket affiliate programs in the tech or SaaS vertical.
There are thousands of affiliate programs available online in every product vertical, however, the main attraction to affiliate marketers is to maximise their revenue and the best way to achieve this is via high ticket affiliate programs as they pay high commission rates to their affiliates. These top paying affiliate programs are usually from the tech and SaaS (Software As A Service) product vertical that pay large commissions per sale and in many cases recurrent commission for the lifetime of the customer.
Affiliate merchants from the tech and software industries can offer high commission rates as the product and services that they offer have a very high lifetime value and pay commission rates of 30% and more per sale. One of main advantages of promoting high ticket affiliate programs is that it is a lot easier for affiliates as they spend less time running promotional campaigns as they can concentrate with promoting a few affiliate products that deliver higher commissions than promoting many products that pay low commission rates.
StatusCake Partners high ticket affiliate program
The great news for affiliate websites is that affiliate programs selling digital, server space and internet security services pay high commissions and in many cases these commissions are paid for the lifetime of the customer. These high-ticket affiliate programs are increasingly popular in 2021 as they offer innovative digital services that are in high demand today with the increase in demand from online stores and the increasing popularity in online shopping.
Online marketers can also benefit from these high paying affiliate programs by marketing digital services that are new and not very competitive to promote on the internet at the moment. This in turn helps affiliates to maximise their commission potential as the media costs are low and can run PPC, banner and social media campaigns at a low media cost.
What also makes these high-ticket affiliate programs really interesting is that many of these SaaS affiliate programs pay a recurring commission. In this way affiliates and online publishers benefit from earning a lifetime commission when their referred customers renew their purchase with the online store and in this way keeps earning them commission.
StatusCake Partners is a high paying affiliate program that offers affiliates 30% recurring lifetime commission for customers referred to any of our paid subscriptions. Join StatusCake partners today and start earning high affiliate commissions from your traffic.
Popular affiliate programs for beginners in 2021
The alternative to high ticket affiliate programs is affiliate programs that are easier to promote but pay lower commission rates and there are hundreds of these affiliate programs available to beginners. I will give you some examples of programs that I consider a good starting point for new affiliates. Look for affiliate programs that are easy to use and offer a straightforward interface as well as easy navigation; a good affiliate program for beginners offers a simple sign-up form with quick approval of applications usually within 24 hours.
Amazon affiliate program
This is a great affiliate program for anyone starting out and available to many countries so you should check first if it's available where you're based. Amazon Affiliate Program allows content creators, publishers, and bloggers from a wide selection of product verticals to monetize their traffic. The program offers millions of products for affiliates to promote by simply linking products that they want to recommend to their users and earn commissions along the way. Applying to the Amazon affiliate program is very easy, however, they review your application and approve upon meeting their criteria.
Amazon affiliates earn commissions from qualifying sales driven from product recommendations listed on a blog, website, or YouTube account to the Amazon website and these commissions vary depending on the product category being promoted. Affiliates that join this affiliate program can earn up to 12% in commission revenues from the high conversion rates helping affiliates to maximise their earnings.
Twitch affiliate program
The Twitch affiliate program allows its users to earn commissions from streaming and is available to countries all over the world. The program allows qualified streamers to monetize their broadcasting channels whether that is gaming podcasting, creating art or variations of those. There are certain criteria that aspiring affiliates have to meet to qualify for the Twitch affiliate program.
Aspiring Twitch affiliates must have at least 500 total minutes broadcast in the past 30 days, have at least 7 unique broadcast days in the last 30 days, an average of 3 concurrent viewers or more in the last 30 days and at least 50 followers. After your channel meets their criteria, affiliates are invited via email to the program.
As a Twitch affiliate there are mainly 3 ways of making money: Twitch subscriptions, bits, and advertisements that pay US$3.50 CPM (Cost Per Mille) this is what an advertiser pays for 1,000 impressions. Twitch affiliates have a threshold payment of a minimum of US$100 in ad revenue and if you do not hit the minimum, Twitch affiliates will just roll over your commission into the next month.
eBay affiliate program
Also known as the eBay Partner Network, this affiliate program allows its members to earn commissions from referring customers to eBay. The program accepts bloggers, digital marketers, influencers, and YouTubers to make money from their traffic by advertising products listed on eBay. As with all affiliate programs, when customers read, click on product reviews, and buy the product, affiliates then make affiliate commissions.
For example, an affiliate running a food blog wanting to promote food blenders would select a range of food blenders listed on eBay and create product reviews in their blog listing their advantages and disadvantages and using affiliate links from the eBay Affiliate program and adding them to the product description. The tracking link used in the description of the recommended product is unique to each affiliate and that's how eBay tracks the visitor from every affiliate and awards the sale and commission to the corresponding affiliate.
The best thing about the eBay Affiliate program is that it is a trusted e-commerce platform with a wide range of products on offer worldwide. There are literally millions of listings across many product categories including fashion, home accessories, electronics, motors, collectibles, and many more.
Promoting a high-ticket affiliate program
With a high paying affiliate program like StatusCake Partners, new and existing affiliates will have a unique opportunity to make money online by promoting StatusCake website monitoring, page speed and server monitoring services. While at the same time helping retailers stay online and ensuring their websites load quickly.
Join StatusCake Partners for FREE and earn 30% recurring lifetime commissions. We accept applications from any country and affiliates are welcomed to the program within 24 hours. Sign up today and start monetising your online traffic with a high-ticket affiliate program.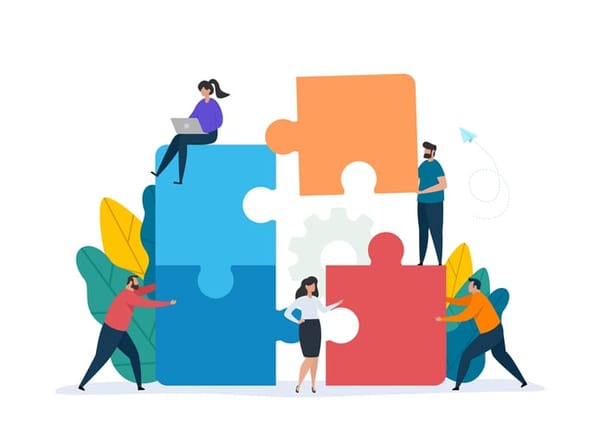 Engineering
7 min read The term "Design Pattern" describes a well-known and battle-tested solution to a problem that developers tend to encounter again and again when developing software. Here's our step-by-step guides to the most useful ones!