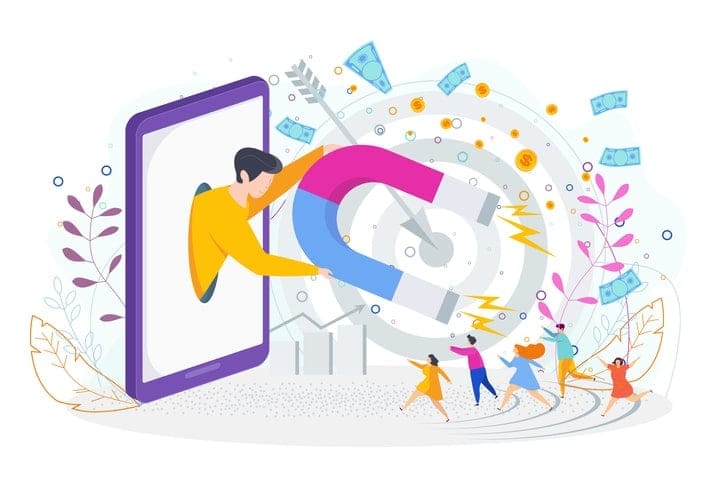 Affiliate marketing in 2020 experienced accelerated growth with online stores investing more in the channel to not only maintain but expand their online presence. As more customers moved their spend online from offline as a result of the restriction of movement caused by the pandemic, it became even more important to maximise online exposure. Because of this, there are good reasons to believe that in 2021, affiliate marketing will deliver even higher growth rates for merchants and affiliates as customers continue shopping online and working from home.
Affiliate marketing performance in 2020
According to the Office for National Statistics, the UK saw an increase in the popularity of click and collect with consumers shopping more from home, delivering a strong year for internet shopping with an increase in online retail sales of 46.1% in 2020 compared to 2019.
There are a great number of opportunities for digital marketers to get involved in this growing digital space in 2021, with lots of information online and support from affiliate programs to help those learn and start earning an income from affiliate marketing. Affiliates wanting to get on board have many product options available to them and should do their research for the best affiliate program for publishers to join in 2021.
Choose an easy-to-join affiliate program
Aspiring entrepreneurs can use affiliate marketing to monetize their website, blog, or social media following by joining a merchant or online store that offers an affiliate marketing program. In this article, you are going to learn what to look for in order to find the best affiliate programs to join and make money from in 2021 and how social media in affiliate marketing can play a vital role.
The best affiliate programs available to new affiliates in 2021 are those that offer high and recurrent commissions, are easy to join and offer their affiliates dedicated affiliate support and prompt commission payments.
Lets take the StatusCake Partners affiliate program as an example; it's very easy to join, all you have to do is click the "Sign Up" button on the StatusCake Partners sign up page and add your name and email address. Better still, the program accepts affiliate applications from any country in the world and applications that meet our criteria are accepted within 24 hours.
Partner with an affiliate program that is easy to use
New digital marketers that want to get involved with affiliate marketing in 2021 should look for programs that are straightforward to use and offer a user-friendly interface. A good affiliate program should offer intuitive dashboards for easy navigation and management of the account. It's also very important for the affiliate program to offer a good selection of promotional banners and text links to promote your offers that are easy to integrate by just copying and pasting the banners and links onto your blog or website.
StatusCake Partners offers a wide selection of banners in different ad sizes and affiliate reports, giving its affiliates the ability to effectively track the performance of their marketing efforts. The reports allow affiliates to compare the performance of different banners, blog articles or PPC campaigns. Affiliates can review detailed statistics about each campaign and have banners to help them optimise and increase clicks, visitors, and sales.
Accurate and prompt affiliate payments
Online stores and merchants pay affiliate commissions to their affiliated bloggers and social media influencers that refer customers to their website through an affiliate link. The affiliate software manages all the sales, commissions, and payment transactions with all affiliates having access to this information via their own affiliate account. For example, StatusCake Partners pays its affiliates 30% commission for the lifetime of the referred customers with commissions paid every 30 days and via bank transfer. Affiliates can check the payment status at any time by logging in on their affiliate account or by contacting the affiliate manager.
Affiliate support
The best affiliate programs in 2021 will be those that offer dedicated and timely customer support with help and guidance for their affiliates while they are using the affiliate program. It can include giving direct assistance via conversation over email, phone, chat, social media, affiliate guides for them to read and everything in between. Today, affiliate support needs to provide an omnichannel experience and ease of reach in order to keep affiliates engaged with the affiliate program.
High commission affiliate programs to promote in 2021
The best affiliate programs in 2021 are those that pay high commissions, in particular merchants selling digital products, web hosting, server space and website monitoring services with many of these programs paying commissions for the lifetime of the customer. These high paying affiliate programs are increasingly popular as they offer innovative web security and performance services that will be in high demand in 2021.
Interest in affiliate marketing will grow in 2021 as more consumers are shopping online, therefore, it makes sense that more webmasters and bloggers are interested in high ticket affiliate digital products to offer their audience and earn high commissions. Also, with high-paying affiliate programs, publishers will focus their marketing efforts promoting targeted products that can generate high commissions.
Another reason for online marketers and affiliates to benefit from promoting these high paying affiliate programs is that as more sales transactions move online, there will be more demand for uptime and website monitoring services. This new growing product vertical offers affiliates the opportunity to drive new users, sales, and commissions with relatively low media costs.
Benefits of high-paying affiliate programs
What makes these high-paying affiliate programs very appealing to affiliates is that most of these SaaS affiliate programs pay a recurring commission. In this way affiliates benefit from earning regular monthly commissions for the lifetime of the paying customers, earning commission not only once when the customer first purchased the service but every time the service is renewed.
Bloggers and publishers that want to run successful affiliate marketing campaigns targeting high ticket affiliate products, therefore, need to make sure that they choose products and services that are of interest to their website or blog's audience. By joining the best affiliate programs available to them in 2021, affiliates will benefit from driving highly engaged users that will convert into paying customers and in this way monetising their online presence.
The best affiliate programs in 2021 will be those that offer affiliates software products for online stores to run their websites securely and available to customers online 27/7. Affiliates promoting high commission merchants should offer digital services that are aimed at digital entrepreneurs and also online businesses to help them run their online operations smoothly.
Join StatusCake Partners SaaS affiliate program
Uptime and website performance monitoring services have been around for a few years and used by both small and big companies to ensure that they are online at all times. This presents a great opportunity for digital marketers to promote StatusCake Partners uptime and performance monitoring services along with web hosting, domain, and email marketing affiliate programs and further monetize their traffic.
One of the best features for many SaaS affiliate programs is the high commissions on offer and they can pay high commissions as the lifetime value of their customer is very high with very loyal customers that stick around for a long time. StatusCake Partners pays 30% lifetime commission to all its affiliates based anywhere in the world and the program is free to Join here: www.statuscake.com/partners
The best affiliate programs in 2021 pay recurring commissions
Affiliate programs that offer recurring commissions provide payments to their affiliates for the lifetime of the customer. Recurring commissions means that the affiliate earns money on the sale of one of our subscriptions not just once but every time the customer renews its subscription to StatusCake for life maximising the earning potential of your customer base.
StatusCake website and uptime monitoring services have a high average order value and this is a metric used widely in the affiliate marketing space (AOV) and is simply a measure of the average total of every order placed with an affiliate merchant over a selected time period. AOV is an important consideration for affiliate websites when deciding to promote a website as a high-priced ticket item will generate higher commissions. StatusCake offers two paid plans to users Superior and Business both monthly and annually. For example, with the annual Business plan the cost would be US$792 offering a great opportunity to make high affiliate and recurrent commissions.
StatusCake Partners inhouse affiliate program uses the tracking software supplied by Post Affiliate Pro an independent technology company that specialises in affiliate technology. They offer a robust and stable affiliate tracking software that uses multiple unique tracking methods providing accurate and reliable affiliate tracking technology.
Our affiliate program platform offers our affiliates a great user experience with easy access to marketing materials, tracking links, campaign statistics, payment reports. Our platform interface allows affiliates to easily use the program and manage all the different features offered to them.
Join StatusCake partners today and start making money promoting website and uptime performance services. The StatusCake Partners customer support team is ready to help you answer any marketing, technical and product questions that our affiliates may have. Our affiliates can get in contact via email, Twitter, or Skype. Sign up today.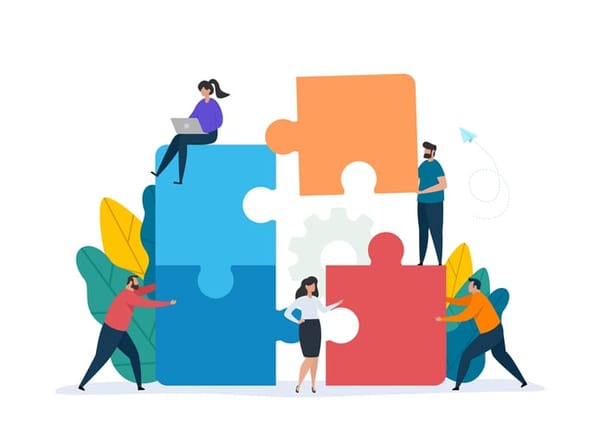 Engineering
7 min read The term "Design Pattern" describes a well-known and battle-tested solution to a problem that developers tend to encounter again and again when developing software. Here's our step-by-step guides to the most useful ones!