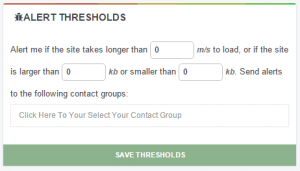 As a direct result of feedback received from our users in the latest customer Survey (January 2016) we've been busy working on the features and improvements you've asked for.  Today we're happy to announce the first of these new features; 'Page Speed Monitoring'.
This new feature is being offered to all our paid users, and with no limits so if you already have a paid plan you can start using Page Speed Monitoring right away
StatusCake Page Speed Monitoring uses a chrome instance and loads all the content from your site, external and internal. This means what you see is what your customers get. Each test is performed using dedicated bandwidth resources at 250kb/s.
We know that uptime is only half the battle, if your site isn't performing how it should be then you'll lose visitors, and even more importantly your brand reputation will be damaged" – Daniel Clarke, StatusCake CTO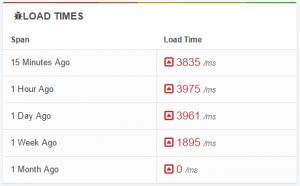 We store all page load times indefinitely for all users so you can dive into your historic performance to see if you're moving in the right direction. You can dive in and find out the load time, page size, requests made (and then drill into each request) and even the content type distribution.
Of course being able to dive into historic data is only half the battle – StatusCake Page Speed Monitoring allows you to set trigger thresholds on metrics such as page load time and Page Size and then get alerted via your pre-existing contact groups.
Give Page Speed a Try, Sign Up Now