Today we'd like to take you through one of our most popular integrations for receiving and assigning alerts from the StatusCake service. Slack is a simple yet powerful notification service which works very well with the StatusCake App through an official integration – it's also completely free of charge and extremely reliable.
Slack offers a shared workspace for your entire team, and keeps everything organised and accessible, it supports a range of different channels which can be public and accessible by the whole team, or private and reserved for certain members. You can install Slack on a range of devices, it can be run on your PC or Mac in the form of an application/in the browser, and it's also supported on the primary operating systems for mobile devices, Android and iOS – this makes it a fantastic way to get your alerts through to a phone at zero cost.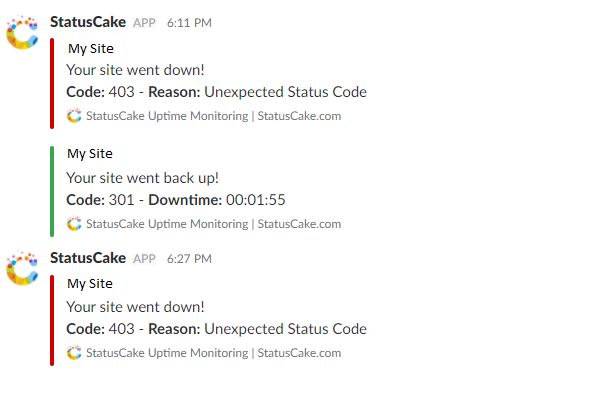 As you use Slack you will over time build a fully searchable record of all the team's interactions, important choices, and work load. Made super easy to search for by integrated machine learning. This is also great for the alerts that come through from StatusCake – you can easily discover which service was down when, and what the reason was for the downtime.
With the StatusCake-Slack integration you can both push alert data through to Slack automatically when there's a problem, and manually pull summary data through into the Slack channel using a Trigger Word. If you'd like to get this integration set up we've got an easy guide to doing this which can be found here.